http://cgi.ebay.com/ws/eBayISAPI.dll?ViewItem&item=250468790301&ssPageName=ADME:L:LCA:US:1123#ht_538wt_930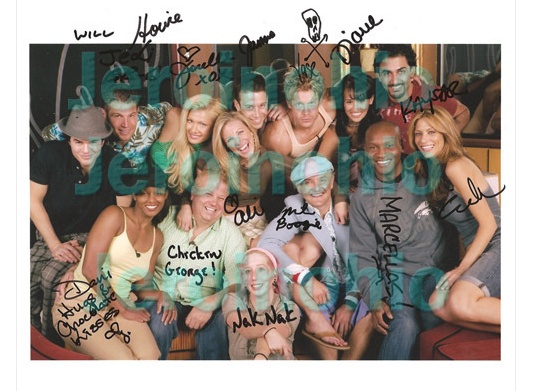 You are bidding on a VERY RARE, ORIGINAL, signed group photo from the entire cast of CBS Big Brother 7 All Stars.
This photo was given to me personally by one of the cast members.
(I'll tell the story of how and who I got this from ONLY to the winning bidder)
You are not a true BB Fan if you don't own this!!!
Each cast member below signed this photo. It is not a copy
(although, as I understand it, there were several of these signed by the cast and only given to the cast members)
As much as I liked All Stars season I would never buy this nor would I ever buy anything these house guests sell on eBay ...funny though the person selling it claims you are not a true BB fan if you don't own this
... I would think a true BB fan who actually bought this isn't much of a fan since they are selling it.
Oh well happy bidding if anyone wants it!